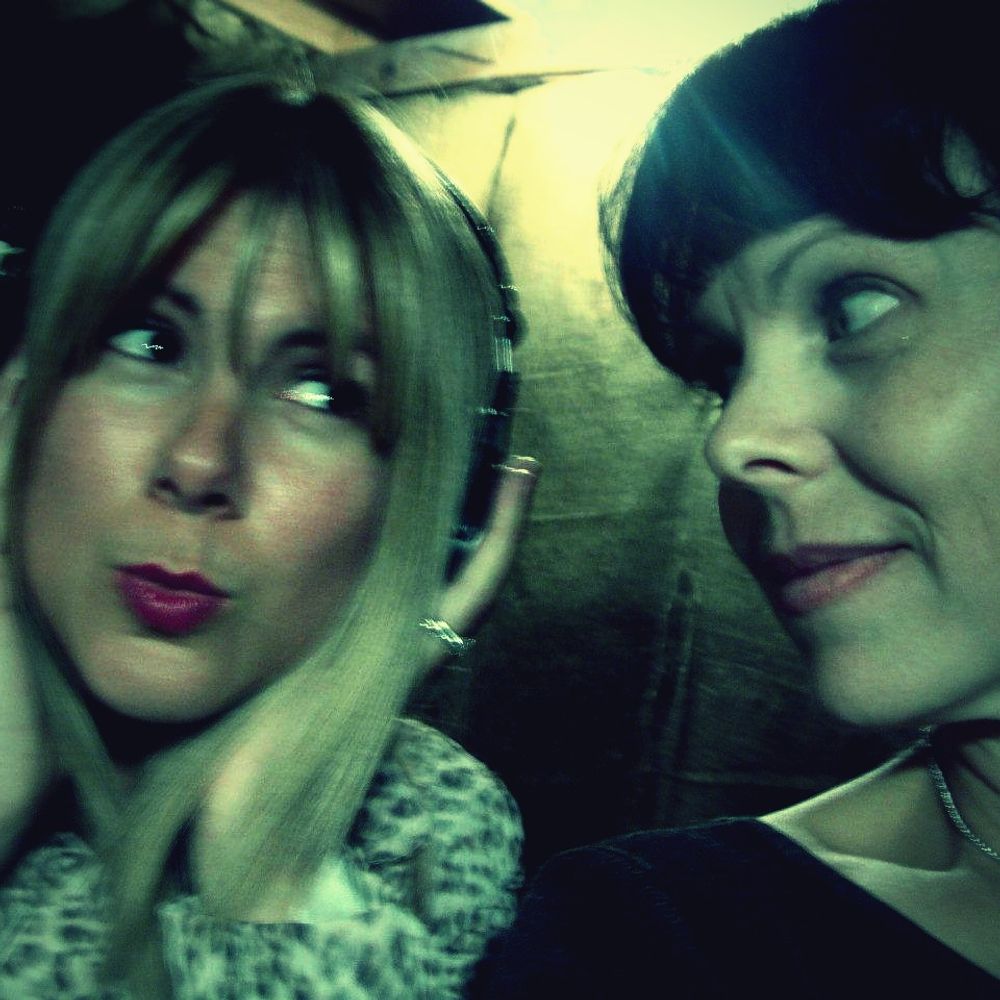 The Checkered Hearts
Lisa Mychols & Hillary Burton
Lisa and Hillary met in Junior High School and formed their first band before they could even drive. Then years later formed the duo NUSHU, releasing two full-length critically-acclaimed power pop albums: Nevermind Lullabye (2007) and  HULA (2010), as well as the yet-to-be-officially released JOYSTICK that is a collection of some of their favorite cover songs, by The Cars, The Knack, The Housemartins, Phil Seymour and Kirsty MacColl.
Lisa and Hillary both handle vocals and trade off on instruments covering drums, bass, guitars and keys, not to mention the occasional shaker
NUSHU have had their songs featured on 90210 (on The CW Network), MTV's The Real World, as well as a number of other cable network shows and have a song on Rockband for Xbox360, among other credits.
Lisa Mychols is a singer-songwriter currently living in Long Beach, California. Her first solo album, Lost Winter's Dream, a seasonally-themed masterpiece of 60's-inspired pop, was recorded with the help of Darian Sahanaja and Nick Walusko (later of The Wondermints) in 1991 and had a limited release in Japan that year. (It was re-released in the U.S. in 2003 with additional tracks.) Lisa has released a number of solo albums including Sweet Sinsations EP  (2004), In This City (2005), Above, Beyond & In Between (2013) and Sugar (2018).
Lisa also has a number of band credits to her name as well, including The Masticators, Lisa Mychols 3, as well as current band The Seven and Six .
Hillary Burton is a Los Angeles-based musician who leads the Alternative Rock power trio, honeychain, who signed with Die Laughing Records/Golden Robots Records in 2020 and released the full-length, POCKET FULL OF GOOD LUCK in July 2020. Prior releases include CRUSHED (2017) and FUTURA ep (2013).  Hillary was also the most recent drummer for The Pandoras having been asked to join by her friend (and producer of honeychain's first record, Kim Shattuck) in 2015. Following a 7-country tour of Europe in the Summer of 2015, The Pandoras released 'Hey! It's The Pandoras' a 7-song album in October 2019.  Hillary was asked to contribute vocals to the UK-based Atomic Suplex cover of Really Stupid (The Primitives), that can be found on the Neon Maniacs compilation (2017) on Girlsville/Nerve Centre Records.